Magazine Printing & Binding in Dublin
Size A5 to A3

Any quantity from 10 to 10,000
Magazines and Newsletters are a great way to keep in touch with your target audience, and to keep them informed of changes in your organisation, of new products or services or changes in the marketplace.
Research shows that unlike emailed newsletters, they do not disappear, unread, at the click of a button, but are likely to be left on a desk or table to be read over lunch or a cup of tea!
Samples of our portfolio…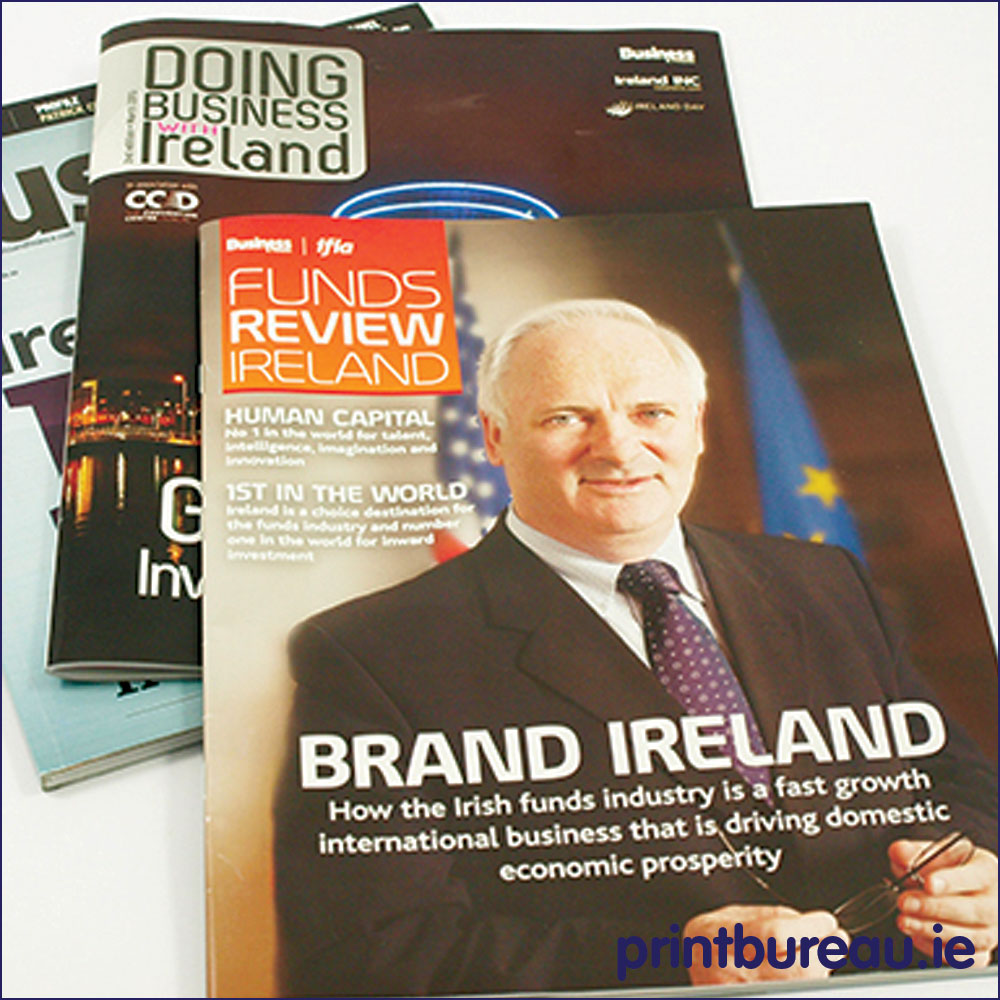 Our in-house graphic designers can help you with layout and formatting to ensure your magazine or newsletter has that professional feel.
Bulk mailing services available.
Thank you so much for all your hard work over the last 2 weeks in getting our project to print. We are delighted with the printing and the design. Well done and thanks again.
Thank you for all the work regarding the handbooks. We are very happy with the quality of the printing and I appreciate how big a job it was. We have received positive feedback from staff and managers.
Just wanted to say we're very happy with the finished print job so thanks for all your help.
Magazine & Newsletter Printing Dublin
30 Years Expert Experience
Reliable service
Irish company based in Dublin